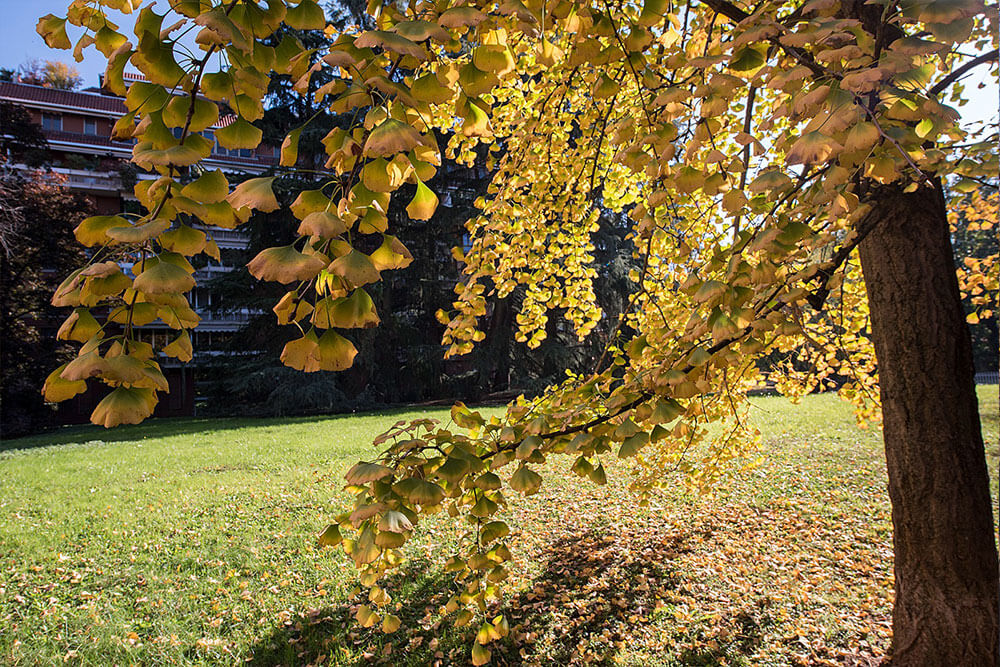 Milano Due is the most well-known residential district in the Milanese hinterland. Built in the decade between 1969 and 1979 and surrounded by a large park, today it is still an unrivalled project. It is divided into 28 residences, each equipped with concierge services, a shared planted green area and a central concierge service providing a 24-hour security service, making it the perfect place for those seeking a relaxing place to live. The district is entirely accessible on foot and by bike, and it is far from the driveway. Milano Due is the perfect choice for young families but also for adults, because it is still sought-after today for the quality of life it offers. There are many facilities in the district, such as day cares, kindergartens, primary and lower secondary schools, a postal office, supermarkets and a variety of shops, a gym, playgrounds, a football pitch, a Sporting Club, restaurants and a NH Hotel, which also has a residence inside. On the border of the district stands San Raffaele hospital complex, with its high school and university. Milano Due is the perfect citadel, which could not fail to include its own artificial lake, home to swans and several bird and fish species. All this only a few steps away from the city.
Assi&Partners Milano Due
Starting from January 2023, Assi&Partners started a partnership with Clem, a Real Estate intermediation agency operating in the Milano Due area since 1983.
For many years now, we have carried out transactions in Milano Due, a district of which we know all the peculiarities that make it still today an exclusive area and that it is chosen by those who love living in the quietness of a green and people-oriented place, just a few steps away from the city.
Milano Due is in the municipality of Segrate, it is well-connected by surface public transports, and it is close to Cascina Gobba and Piazza Udine underground stations. It offers its inhabitant (approximately 6,000) a quality of life that cannot be found in any other residential area of Milan's hinterland. Milano Due is equipped with all kinds of services and it is surrounded by a park, encompassing all the characteristics of a modern, green and practical small town.
The apartments range from a simple one-bedroom apartment to a super penthouse with a planted terrace. Solutions can be found for every need, with buildings never exceeding 7 floors (except for the 8 towers with a rooftop swimming pool, which are part of the district).