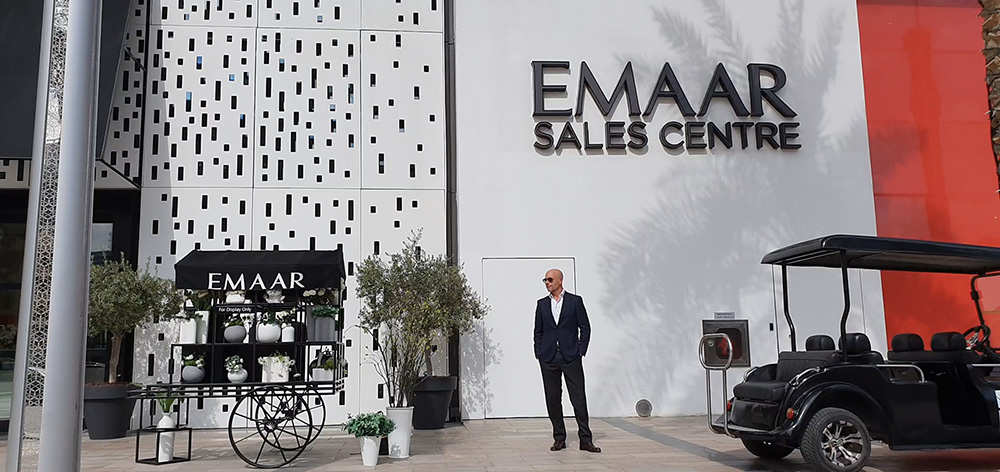 Riccardo Assi
Assi&Partners
Riccardo Assi is the CEO at Assi&Partners and he started his career in real estate in 1998. Since then, he has always attended foreign trade fairs to get an up-to-date view of the international real estate market.
In 2010, he began attending and visiting the International Property Show and CityScape Global in Dubai, which are the leading real estate trade fairs.
Over the last ten years, he has forged relationships and created synergies with leading companies in Dubai's real estate sector, with the aim of starting to offer his clients a service that was in line with the company standards that have made Assi&Partners an important reference in Milan's luxury real estate.
Assi&Partners Dubai
Thanks to a ten-year-long knowledge of Dubai's real estate market, we can guide our clients in their investments in the modern desert metropolis, with a tailor-made service and through the collaboration with local companies, thanks to which we can have a constantly updated overview of the latest real estate news and market trends.
Our services are designed for both first-time investors in Dubai's market and for experienced investors looking for new solutions.
In order to undertake a real estate transaction in Dubai, it is necessary to have knowledge of both the local area and the local regulations. In order to achieve the best results from your investment we can support you with the following services:
Evaluation and Research provided by our consultants, thanks to whom we are able to propose different investment solutions: whether for existing or for under construction projects, we can offer targeted advice that is in line with the client's needs.
Property management consultancy: from buying and selling to preparing rental contracts and technical assistance, we customise individual strategies to meet the needs of each client.
On-site support: wherever you are, thanks to our staff, you can monitor your investments in real time: you will receive regular reports to keep you up-to-date.
We also provide legal assistance for aspects that go beyond consulting and management. Thanks to the support of selected expert collaborators, we follow the necessary legal procedures for the purchase, sale and management of your property.
Tax consultancy. We also provide an integrated tax consultancy service thanks to our consolidated collaboration with experts in the field. We help our clients both in ordinary activities and in strategic and organisational choices for a constant optimisation of their tax and legal structure.